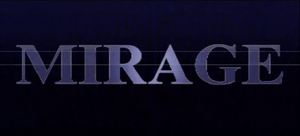 Mirage Technologies (Multimedia) Ltd, Also known as Mirage Media, was a privately owned video game developer and publisher based in the Cardiff, United Kingdom. It was directed by Peter Jones, which continues to operate as a separate company. On 1997, it was announced the company was closed due to low sales of Rise of the Robots and Rise 2: Resurrection.
Games
Bedlam 2: Absolute Bedlam (1997)
Theatre of Pain (1997)
Rise 2: Resurrection (1996)
Bedlam (1996)
Rise of the Robots (1994)
King's Table: The Legend of Ragnarok (1993)
World War II: Battles of the South Pacific (1993)
Ashes of Empire (1992)
The Humans (1992)
Ad blocker interference detected!
Wikia is a free-to-use site that makes money from advertising. We have a modified experience for viewers using ad blockers

Wikia is not accessible if you've made further modifications. Remove the custom ad blocker rule(s) and the page will load as expected.