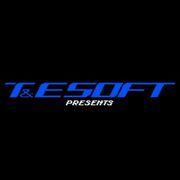 T&E Soft Corporation (株式会社ティーアンドイーソフト? Kabushiki-Gaisha Tīandoīsofuto), fully titled as Technology and Entertainment Software, was a Japanese-based video game developer founded in 1982. Although they have made games with a wide variety of genres, they are primarily known in the U.S. for their video golf games. In May 2002, T&E Soft Corporation changed their name to D Wonderland Inc.
Ad blocker interference detected!
Wikia is a free-to-use site that makes money from advertising. We have a modified experience for viewers using ad blockers

Wikia is not accessible if you've made further modifications. Remove the custom ad blocker rule(s) and the page will load as expected.